Gray Liddell has a unique perspective when it comes to the CARIBOU Pathway by CAMH for youth with depression. When the seven-step care pathway was in its infancy about four years ago, Gray was one of the very first participants. Then 16-years-old and struggling with depression, anxiety and OCD, Gray felt helpless and "grasping at straws" when they came to CAMH.
Four years later, Gray is now well enough to pursue a university degree in social work as well playing a key role at CAMH as a McCain Centre Youth Engagement Specialist and a co-creator of content for newer iterations of the CARIBOU Pathway.
"CARIBOU helped save me," says Gray. "Throughout those 20 weeks it helped me slowly build up my resources and coping mechanisms. It was not a snap of the fingers, 'oh my goodness everything is perfect' kind of thing. But I realized that I can take care of myself and it's going to be ok."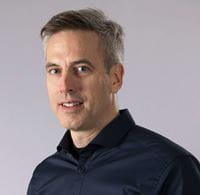 CARIBOU is an evidence-based integrated care pathway (ICP) for adolescents with depression. It creates a roadmap for structured, multi-disciplinary care plans that map the treatment process from start to finish. By using CARIBOU, youth, their families and care providers can create clear treatment game plan that is evidence-based and collaborative. The pathway is the brainchild of CAMH child and youth psychiatrist and Cundill Centre for Child and Youth Depression Scientist Dr. Darren Courtney.
"It came out of the understanding that there was too much variability in treatment for youth depression," says Dr. Courtney. "Young people coming in with similar presentations would get very different treatments, which meant that it was not all evidence-based."
Treating Youth Depression on Multiple Levels
CARIBOU stands for "Care for Adolescents who Receive Information 'Bout Outcomes". The CARIBOU Pathway integrates seven components over a 20-week course of treatment for youth depression: